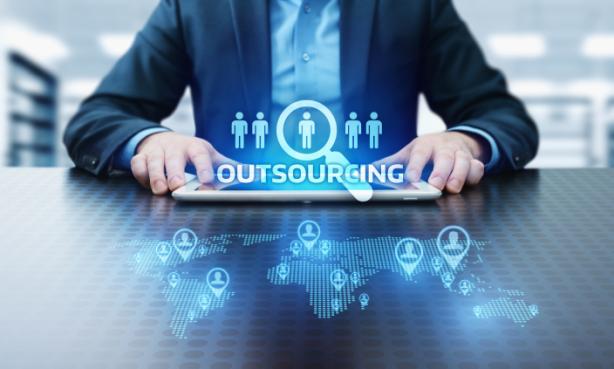 If you're outsourcing your development project, you should take certain precautions to avoid common mistakes. One common mistake that can lead to disastrous results is ineffective communication. This is the main cause of most problems, so it's important that you establish clear lines of communication from the start and be clear about your exact requirements. Without clear communication, you'll never know whether the team working on your project is on the same page with you or not. For example, you should create a mockup that demonstrates exactly what you're trying to achieve, rather than leaving it to chance.
Create thorough mockups
When you outsource your development, it is crucial to create thorough mockups. This will help you make sure that the development team understands your requirements. This is especially important if you have a large project. You don't want to end up with a poor mockup because it is impossible to communicate what you want without knowing exactly what the development team is doing.
A thorough mockup enables your development team to make deliberate design choices. It lets multiple stakeholders evaluate the aesthetics of a design and determine how the final product should look. In addition, it lets your team make the best possible pages based on feedback from stakeholders.
Have your own technical project manager
Outsourcing can save you time and money, but hiring a project manager can be a challenge. While large firms often hire full-time project managers, small businesses often cannot afford the expense, and they will be dependent on their software development projects for their paychecks. Outsourcing agencies usually have their own tools and platforms for collaborative working. Using such tools and platforms means that any problems can be resolved quickly and easily. Additionally, your project manager can quickly find a replacement in the event of a shortage of staff.
If you are considering outsourcing software development, it's important to choose a company with proven experience and strong client reviews. You can ask them for estimates and to see their quality assurance processes in action. You can also look at how experienced they are in general and specific software development and if they have experience working with similar clients.
Be aware of typical outsourcing failures
If you are planning to outsource your development work, you need to be aware of typical outsourcing failures. Some of these issues could make your outsourcing experience a nightmare. Firstly, many businesses use outsourcing services without providing enough information about their requirements. This results in ineffective work and poor communication. In addition, many outsourcing contractors fail to meet deadlines or perform their tasks as expected. In a recent example, a company called Navitaire failed to fix bugs in time, which caused huge losses to Virgin Airlines.
Secondly, you need to ensure that your outsourcing team uses quality assurance processes to ensure that the code is safe and secure. They should perform a peer-to-peer review of code and run functional and unit tests. This helps ensure robust application development. In addition, they should use project management tools to ensure quality assurance.
Transfer of knowledge in outsourcing projects
One of the most important aspects of any outsourcing project is the transfer of knowledge. When knowledge is transferred from one organization to another, it can help ensure that the new business is run smoothly and seamlessly. The outsourcer and the customer need to work closely to ensure the transfer of knowledge is successful. This should start at the inception of the project and continue throughout its completion.
It is important to share relevant information in the form of documentation. The source should provide updated versions of their documents, such as manuals and handbooks. It is also advisable to paraphrase the information to verify that all parties understand the process. Furthermore, it is a good idea to ask questions to clarify any ambiguities and discover critical information.
Consider technology standards
Technology standards are one of the most important factors to consider when outsourcing your development project. You need to be sure that the company you choose is using the most up-to-date technologies and infrastructure. Otherwise, your project will not meet the expectations of your target market. For example, the outsourced development team must be able to create mobile-friendly websites and applications. This is crucial for businesses because mobile usage is increasing day by day.
If your project requires special technologies, you should also consider outsourcing your development work. This will allow you to avoid the high costs and time necessary to manage a team of developers. Also, outsourcing can be a better option if your project involves sensitive technology or privacy issues.
Also Read: How To Build A Website