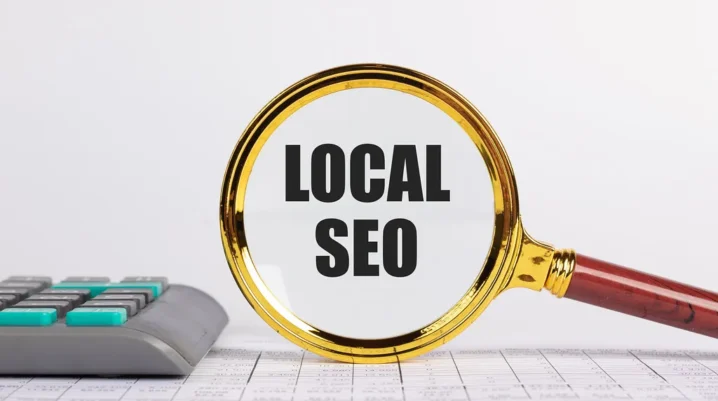 Image Credit: flickr.com
Are you trying to get your local business more visible online? With the amount of competition today, you need to be proactive about how you optimize your web presence. Local SEO is key for creating an effective and successful website that can reach out and attract customers. As a local business owner, it's important to keep track of all the necessary steps involved in properly optimizing your website with SEO keywords, content optimization tools and other methods that help you rank higher on search engine results pages (SERPs). This blog post will provide a step-by-step Local SEO Checklist which covers everything from mobile friendly websites to structured data tags plus tips and tricks on how to make sure you're taking full advantage of local keyword targeting! So if have questions around what needs to be done or are just looking for another way to increase visibility by improving rankings – read on!
Establish your presence on Google Business Profile – Fill out the profile completely, set up reviews and star ratings, and post frequently.
In today's digital era, online presence is vital for businesses wanting to make a name for themselves. One such way is to set up your Google Business Profile, a free tool that enables you to manage your presence on Google search and maps. By completing your profile entirely and regularly posting updates, you increase your visibility to potential customers. This is especially crucial for local businesses that need to attract and retain their local clientele. Don't forget to enable customer reviews and star ratings to increase your credibility. Follow the Local SEO Checklist to ensure that you fully optimize your profile and stand out in local search results.
Make sure all URLs are SEO-friendly – Use keywords in meta titles, descriptions, and H1 tags as well as proper formatting for category and subcategory URLs.
When it comes to strengthening your online presence, local SEO should always be at the forefront of your mind. However, simply inserting your desired keywords into your content isn't quite enough. To truly maximize your search engine ranking, you need to make sure that all URLs associated with your website are SEO-friendly. That means incorporating keywords into your meta titles, descriptions, and H1 tags, while also formatting your category and subcategory URLs properly. By taking the extra steps to ensure optimal SEO, you'll be able to better connect with your local audience and increase your online visibility overall.
Increase website speed – Optimize images, reduce server requests, minimize redirects and use a Content Delivery Network (CDN).
When it comes to browsing the web, we all want to save time and get to the information we need as quickly as possible. This is why website speed is so important. Slow load times can cause frustration and lead to users abandoning your site altogether. Luckily, there are several ways to increase your website speed. One of the most important steps is optimizing your images. Large images can significantly slow down your site, so it's important to compress them without sacrificing quality. You should also try to reduce the number of server requests and minimize redirects. Additionally, using a Content Delivery Network (CDN) can help you serve content more quickly to users all over the world. By taking these steps, you can ensure that your website runs smoothly and keeps users engaged.
Implement internal links – Interlink blog posts within the site to help users find content related to their interest or search term quicker.
When it comes to blogging, one of the keys to success is providing value to your readers. But how do you make sure they can find all of the great content you've created? That's where internal links come in. By interlinking your blog posts, you can help users easily navigate your site and discover related content. Whether they're interested in a particular topic or searching for a specific keyword, internal links make it easier for your readers to find what they're looking for. So if you're looking to improve your blog's user experience and keep your readers engaged, implementing internal links is a crucial step.
Markup structured data – Ensure that your data is marked up with the correct type of structured data so that it appears properly in search results and other applications like voice assistants.
As businesses compete for online visibility, using the right tools to stand out is critical. One of those tools is properly marked up structured data, which ensures that your information appears the way it should on search engines and other applications. But, with so many different types of structured data available, how do you know which ones to use? For businesses with a local presence, adding Local Schema to your website is a must. By doing so, you're taking steps to make sure that search engines understand the specifics of your business location, letting them serve up accurate information to users in your area. With Local Schema, you'll be able to deliver a more customized user experience, boosting your online visibility and ultimately, your bottom line.
Produce keyword rich blog content – Create keyword-rich content for your blog, making sure to include targeted words and phrases in headlines, meta descriptions and throughout the article body.
As a blogger, you want your content to get noticed and to attract as much traffic as possible. One way to do this is by creating content rich in relevant keywords. But what does this mean exactly? Essentially, you want to include targeted words and phrases throughout your blog posts, from the headlines and meta descriptions to the body of your text. By doing this, you increase the chances of your post appearing in search engine results when someone types in those specific keywords. So don't be shy about incorporating relevant language that aligns with the topic of your post – your readers (and your blog's visibility) will thank you for it.
In conclusion, you want to make sure your website is mobile-friendly, has SEO-friendly URLs, with fast website speed and proper internal links in order for readers to navigate. Structured data can be used to help search engines pull up the most relevant content quicker so having keyword rich blog posts will make it easier. You should also opt to fill out your Google Business profile completely with reviews and star ratings in order to increase presence. If you are feeling overwhelmed with where to start or how to maximize these processes for the best effect, contact us for a free consultation on Local SEO services and let us help you bring together a solid plan of action that meets your website's needs. Now is the time to take control over your online presence and really make it work for your business goals!
Also Read: How a Managed VPS hosting will help you grow your business