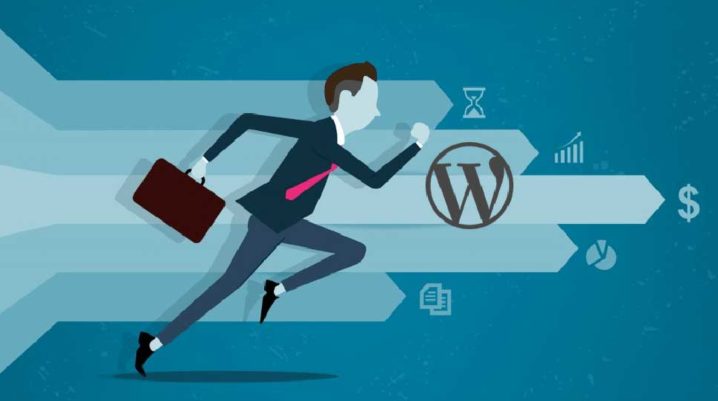 WordPress, the open-source platform for building websites of all types and sizes is widely known for its awesomeness. Presently, the CMS powers over four hundred million websites across the globe. Interestingly, a new post is published every few seconds.
The platform allows you to do just about anything you wish to. All you require doing is modifying the theme and its functions. The best part is that you don't need to touch the backend for the same.
The themes and plugins offer a wide variety of options to users, which make work easier. No wonder, it is the number one choice for startups. Most of the small businesses across the globe prefer WordPress.
WordPress uses PHP as a language. MySQL works as its database. Hence, there are certain things you need to keep in mind to ensure WordPress website runs same all year round.
Listed below are 7 best ways to optimize WordPress theme:
Themes
If you are a novice with WordPress, make sure you look for themes that ideally suit your niche. Thereafter, you can modify / change that theme very easily. There are over thousands of themes available in the WordPress repository. Hence, it is crucial that you look for themes developed by renowned theme houses only. These should also have proper coding. In case, your theme comes equipped with a control panel for modifying everything, it is a great choice! In this case, you don't require doing anything in the backend.
Hosting
Remember that WordPress is a resource hogger. Hence, it is important that you look for hosts with plans and servers specifically made for WordPress. Shared hosting is a good option, especially when you are a novice or have just started your blogging career. However, you should avoid signing up at any shared web host simply because they are offering cheap plans.
Plugins
What is the role of the plugin? Well, these make your work easier. So each time you install a plugin, it installs something in the database. Hence, over time the process may slow down your blog significantly. Try choosing plugins on your website that are actively used on your website and delete all others. If you need assist for plugin so feel free to ask us: smanikdesign.com
Development Configurations
Once you install WordPress on your development server, it is time to configure a number of options.
For instance, you should consider if the 'Comments' section is needed or not. In case, it is needed, you must see if you use own server or any other commenting plugins such as Disqus Comments, Facebook Comments etc.
Some of the other considerations to make include the permalinks to be used, the type of SEO plugin to be used, use of a CDN for images and backups etc. You must also consider the type of CDN to be used.
Mobile Friendly
The present age internet users are shifting towards mobile platform. It is easier, can be used on the go and more preferred by internet users. Hence, you should be prepared to have visitors from mobile devices and computers. Smartphone and tablet users have grown in the past few years. This has forced website designers to build and focus on mobile friendly websites more. So make sure you insist on a theme that is 100% mobile responsive and provide your users with a smooth hassle free experience.
Note: In case, you have designed your website to be computer friendly, then it will not be mobile friendly. This will make your users bounce off your website. Additionally, a mobile friendly website ranks higher in search engines.
Added Security
As already discussed, WordPress is based on php. Additionally, some of the files might have certain loopholes. Hence, it is always better to secure WordPress installation via using more security plugins. So in case, you are using a third party coded theme and plugin, simply consider tightening security audit for your website.
Search Engine Optimization
WordPress is not SEO friendly by default. Hence it is important to use a high quality SEO plugin or premium theme. Make sure these are integrated with SEO features. Writing high quality content is of no use if you do not optimize it for search engines. Without SEO, the search engines might not see your website.