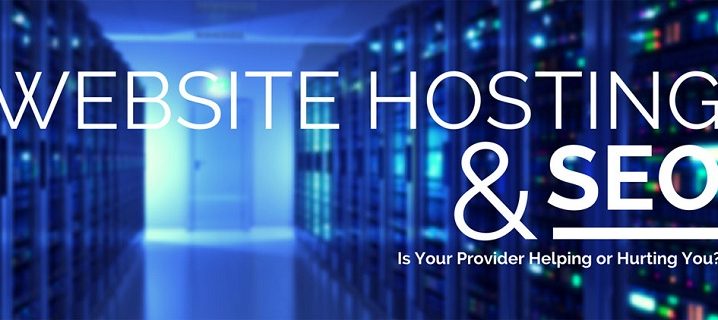 Nowadays, there are billions of websites that are live on the Internet worldwide. The counts are increasing by bounds on an hourly or per day basis. The ease of developing and hosting a website or blog has enabled almost everyone with a computer and Internet access to design and host their own websites.
A thorough competition makes it tough to stand unique from the rest of the competitors. However, SEO is a very important concept that helps to develop your website in many ways. There are multiple activities that need to be considered to make your website SEO friendly to search engine.  In this article, you will get to know why small businesses or internet based businesses need to utilize SEO web hosting just by selecting the reliable web hosting provider.
On – Page SEO:-
On page SEO consist of all the activities that needs to be performed on your website. If you are a website owner then you can operate your website as per your requirement. On – page SEO is all about strategic changes that are made directly on the pages of the website. Generally it is believed that if you have designed an awesome website then it should get ranked in the search engine. However, optimising a website needs on page and off page strategies along with a good host. There are multiple activities that are performed in on-page, such as, unique page title, meta description, meta tags, URL structure, body tags, keywords density, image optimization, internal links and much more.
Off – Page SEO:-
Off-page, SEO consists of activities that are performed away from your website to enhance your website ranking. Off page activities help the search engine to know more about your website and pointing valuable links that are redirected to your page will help search engine to know that your content is good. A main purpose of doing an off-page SEO is building a reputation of the website. There are n numbers of activities that are performed in the off-page SEO like link building from the external site,such as social media, check broken links, regular updates of the content on the blog and forum section, external blog commenting, Free classifieds sites  Participation on question and answers sites, directory listing and much more.
In off – page SEO, backlinks play an important role. Therefore, it is suggested to build the backlinks from highly authorized sites and it will help to get your keywords on top in search engine.
Get reliable web hosting
Getting a reliable web hosting is important for your website because this ultimately affects your SEO. If you fail to get reliable web host then your efforts will be counted as zero. There are n number of hosting providers available in the market, but its hard to pick the right hosting company. There are a few providers that are able to meet the 99.95% uptime SLA. One such provider is MilesWeb, you can check their hosting plans. The hosting account are setup in no time.
MilesWeb is one of India's leading web hosting provider that offers the best web hosting service for all types of businesses and their servers are located in India, UK, USA and Romania. They offer affordable Best web hosting services with 99.95% uptime, 24*7 support and 30 days money back guarantee, competitive price and much more. Generally, their hosting plans start at Rs. 109 monthly and there are three plans you can select as per your choice. Key benefits of selecting MilesWeb are that they offer the free domain for the lifetime, free SpamExperts, free SSL certificate, unlimited bandwidth, email accounts and SSD disk space with their value and unlimited plan of web hosting. In case, you are looking to host unlimited domains then opt for their unlimited plan.
They offer various other services like Cloud hosting, Reseller hosting, VPS, Dedicated, Windows hosting, WordPress hosting, Domains and SSL. They are offering a free trail of cloud hosting where you don't need to use a credit card to avail the free service. Key features of MilesWeb Cloud are:  automatic vertical and horizontal scaling, pay per usage, migration between clouds without downtime, docker support and much more. On the other hand, MilesWeb is also empowering the startups to get online as they offer ample of features that help startups to grow and establish themselves in the market. In short, MilesWeb has successfully established themselves in the Indian web hosting industry and they are best in terms of price, support and uptime.