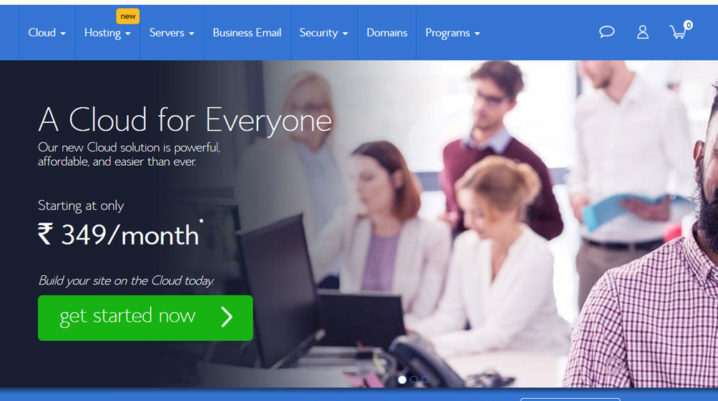 Quite a number of businesses need websites but how to go about it can be discouraging at first. It is possible to communicate with your clients via other platforms such as Facebook, but if you are very determined about doing your business online, then signing up for web hosting service could be a perfect idea. This article, will strongly rely on support experience, speed and uptime of a webhosting company.
Also Read: Guest posting sites
Bluehost Company is a leading web services provider owned by large number of international groups. The company has been in the industry for a long time. Having a 15 years working experience, they are qualified to provide outstanding services to their clients. Apart from that, they are able to build their servers from scratch and they have a goal to provide excellent services at affordable prices. Since its foundation in 2003 by Matt Heaton and Danny, the company has continued to innovate new ways to empower people exploit the web fully. They have been able to give comprehensive tools to millions of their clients from all parts of the world so if you are interested in having your business hosted under a website, Bluehost got your back.
Location of their servers
It is important to know where the servers of Bluehost are located in order to find out the suitability for your web hosting needs. The Utah hosting ability is attached to the unified layer, united layer data center and hybrid cloud network spans across North America for continuous connections throughout the country.
Data center location
The main US hosting operations focuses at their unified layer servers in Utah. Their specific location in central USA makes it more convenient to connect and operate effectively.
Bluehost uptime
When it comes to uptime, Bluehost's uptime has been almost perfect about 99.98 % for the last six months. This company emerged to be the best among other companies in last year august. For instance, if we were to give the average uptime for every month in a year, at least around 99.90% figure is seen in every month.
Page load speed
Since the beginning of the year 2017, Bluehost Company has totally improved their page load speed. They have managed to upgrade their servers and this has brought remarkable results. Their clients are happy about it because whenever the load speed is fast, the more convenient it will be for your site. Slow page speed not only affect the user's experience but also profit margins. If you are willing to start a website for your business, Bluehost Company has advanced their page speed so you should not hesitate to be one of their clients.
Customer support
Managing over two million websites is not easy as you think. You should therefore be patient enough to wait for their support team to attend to you in case you need their help. However, you can always get help from their YouTube channel. They have a plenty of helpful tutorial videos that you can look at whenever you have an issue that requires attention.
If you are interested in running your business online, having a website for your business is an advanced idea that you should try. With Bluehost, you will be provided with the best hosting services at affordable prices. The company also ensures that they offer good security services to their customers. With this, they provide tools that combat some of the common website hazards. Try Bluehost for remarkable results!